Well, here's where it all actually started. Long before I decided to make a website, I started on these reviews/analyses. It was never a systematic task of mine: I'm not a film scholar and so I was only writing what I thought and felt. My opinions are entirely subjective, and I wouldn't like to claim that I have a better understanding of WKW's films than anybody else - I just felt moved enough to want to write something down before (an almost topical consideration) the day when I might forget my feelings about just how wonderful these films are.
The first review was Chungking Express, and things then grew organically (at the time of writing some of the reviews, I hadn't seen some of the other WKW films, and so things may seem a little haphazard). Essentially, although I'm not a big fan of high-brow (over-)analysis, I do see WKW's films as having a content which is worthy of comment. There is nothing wrong with an entirely aesthetic appreciation of WKW's films, but I was simply writing what I thought in response to what I felt and saw. I just want to re-iterate that I did not write these reviews to prove any points: I originally started writing them only for myself (which explains why they are a bit lengthy for reviews). Anyway, just have a look and see if they add anything to your appreciation of WKW's films.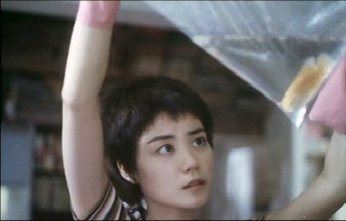 There's also some supplementary stuff which I have since started writing. These are more specific essay/ruminations, as well as information which I thought would be useful.

Oh, by the way, these reviews are only really recommended for those who have seen the relevant films. There are a lot of SPOILERS contained within...

(To get back to this page, just click on the Long Reviews icon.) Also, whilst mellowing out to these reviews feel free to check out my Ashes of Time medley (mp3, 3.4 MB), recorded by yours truly based on a variation of the soundtrack.